Making short films is one thing, and letting your audience know about them and getting them watched is another. If you want people to watch your short films, it requires a big amount of promotion, mostly online; the more you promote, the more probability of getting views you create.
So if filmmaking is your passion and you can walk the extra mile to get your work recognized, read the article further and get ideas on how to distribute your short film to make people know about it.
What Is Short Film Distribution? How Does It Work?
Film distribution creates a bridge between the creators and the viewers. It involves delivering the content through various channels to the audience.
Simply put, when a short film goes to theaters, TVs, streaming platforms, and other such video channels, it is called distribution.
Based on the script, marketing, and number of views, the success rate of a short film is determined, and accordingly, the creators earn fame and money.
Things to take care of while distributing your short film-
While distributing the short film or giving it to some third-party vendor, creators should always know that every distribution outlet has its conditions. Before signing a deal with any distributor, it is important to read the fine lines of the contract.
For example, some distributors do not allow you to post the piece anywhere else, which affects your overall money-generating opportunities. Generally, it is wise to only go with contracts that don't take your publishing rights away.
In the beginning, don't look for money when you are not aware of how to distribute your short film properly. Instead, focus on getting your creation seen. For the same, you can try putting your films on streaming platforms.
Looking to distribute your short film? Do you want to know how GUDSHO can help you on that?
Let's know the five best online streaming platforms for short films that can increase your exposure.
Different Vod Platforms To Publish Your Short Film On
For new creators who want a cost-effective platform, GUDSHO can be one of the short film distribution platforms. Multiple monetization methods such as SVOD, TVOD, and Donations allow you to earn more.
GUDSHO provides you with anti-piracy technology, which keeps your content available only to authorized viewers. Advanced analytics are what keep you updated about the demographics of your viewers. These analytics then help filmmakers to adjust their marketing strategy and target their audience better.
Vimeo is known for its professional and clean interface, which is why it's most loved by businesses. Individuals, too, can utilize Vimeo to publish their short films; however, Vimeo curates the content and decides which one gets published on their platform.
Vimeo has free and premium versions; you can use either, however the free one provides limited features. Those who want to use Vimeo's premium features and more storage must spend on their premium plans.
On YouTube, anyone can create a channel and upload their creations. However, it is also known for a vast amount of crowd as there are millions of creators. So if you can market your channel well and are ready to adapt to the ever-changing YouTube's algorithms, then this platform can be a fit for you.
MUBI is one of the best short film websites; getting published here is no less than an achievement. They pick one new film every day which goes on for 30 days.
Creators can start uploading their short films by just clicking the Contribute button and selecting the desired category. MUBI splits the revenue 50/50 and runs your film for a month.
Another platform that short film distributors must try is Short of the Week! They first began in 2007 and have served creators for over a decade. They provide a platform to fresh voices and new perspectives and bring you the right audience.
This is one of the platforms where you find one of the largest communities of producers and filmmakers. Such a great number of crowds is what makes the platform a must-try!
One more amazing thing is that creators don't have to wait for an eternity after submitting their film; You get a response within 7 days. They, however, charge a $29 submission fee for short films under 40 minutes.
Different Monetization Methods On Streaming Platforms
You have got to know about the top streaming platforms. Let's now uncover various monetization options provided by these platforms.
TVOD: Transactional Video On Demand
TVOD is one kind of monetization method that is available on most streaming platforms. Creators can sign up on streaming platforms like GUDSHO and use the TVOD monetization method.
TVOD allows the viewers to rent one specific video, movie, or session. You sell your film by putting it on a streaming platform that offers a TVOD revenue option.
The viewer pays for the video and can stream it once or for a specific period of time. Such monetization works for short films or any exclusive or premium content.
SVOD: Subscription Video On Demand
Another method to know how to sell your short film is to monetize it via SVOD. This method lets the viewers subscribe to your channel and stream the whole range of content. So instead of just one specific video, your subscribers can stream all the content you publish under the Subscription monetization method.
AVOD: Advertising Video On Demand
Another popular monetization option is AVOD which doesn't charge anything from the viewers. However, viewers need to watch a few ads while streaming the videos, and hence they pay with their time.
Such monetization is best when you are unsure if your audience would be ready to pay. In this case, you can use advertisements to earn revenue and let viewers stream free of cost.
Donations
Many streaming platforms also facilitate the creators with Donations options. The option enables the viewers or your subscribers to donate any amount of money. Viewers stream your channel and make a tip to support your channel.
Strategy To Sell Your Short Film
Publishing your film on streaming platforms alone is not enough. To make sure, it reaches the right audience and gains you exposure, a marketing strategy is must.
Here we bring you some effective ways that will let you spread the word about your film and make more people aware of it.
Online is your key:
Establish your presence on social media platforms, create a website, personalize your content, and publish your filmmaking portfolio.
Target your audience since the pandemic hit social media platforms, and online approach is the go-to option for many production houses. First, submit all your film works and short films on your website, and link them to all your social media accounts. Then, share them in film-based communities.
Nowadays, online film festivals are in every corner of the web world; participate in them through communities and get notified. If you succeed, your short film will be bought and distributed in their social media channels or production houses. Websites like GUDSHO, Mubi, HULU are a great choice to release your films.
Offline Film festivals: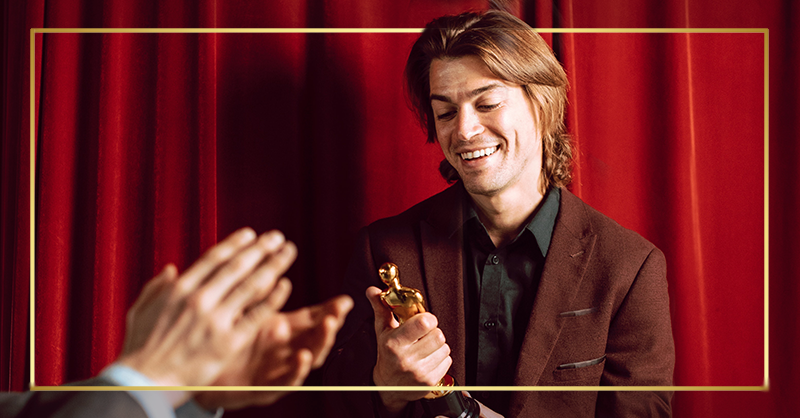 Though offline film festivals are a great choice to sell and distribute your short film, the chances of it getting shortlisted compared to online film festivals are lower. This is because offline film festivals' criteria and protocols are sometimes insignificant.
Give it a shot, create valuable contacts from the film industry in film festivals, and try to approach distribution houses through them. Some of the significant short film festivals are the Cannes film festival, Hong kong international film festival, Venice international film festival, and Hiroshima international animation film festival.
Connect with a guide:
As a budding filmmaker, you must have an inspirational short filmmaker list, connect with them on social media platforms, and get guidelines on how they market and sell their films.
Reach out to distribution companies and get a road map from them, prepare a plan, and execute them; chances are higher that your short film will get its shot when you follow expert and experienced personal advice.
Video monetization platforms:
Years ago, this was not a thing, and this was kept low-key, but in our times, this is an excellent choice for many filmmakers to sell their short films.
In video monetization platforms, you can tick off all the reasons you have in your mind to market your short film.
Audience(global)-Distribution

Money all the way-Selling

Feedback-Marketing
In video monetization platforms, there is already a plethora of viewers and subscribers looking forward to good content each day. So create a channel in the top video monetization platforms and release your short film to audiences globally.
(i) Money all the way
Video monetization platforms offer a hefty amount of money for every valuable piece of content. For example, platforms like GUDSHO offer 5x revenue for streaming your content. So make use of it and release the short now.
(ii) Feedback
For every filmmaker, audience response is a boost to move to the next successful project. In video monetization platforms, you can get responses from viewers in real-time. Word of mouth positive feedback from fans can reach you to places, and if your short film gets viral, chances are higher to get a call from production houses.
Bloggers & YouTubers
There are many review sites where you can submit your film for review. Likewise, you can approach some YouTubers in your niche and let them talk about your short film.
You don't always have to look for professional bloggers; even if you can get amateur ones to talk about your film, that will be plenty.
Conclusion:
The most effective mantra to distribute your short film is to keep looking for different ways to market your short film. You have to try all of them, be it film festivals, streaming platforms, social media, communities, or other online platforms that accept short films.
Even if you gain no financial return, but get your indie film watched and noticed, that's a good start. Keep producing more such creations, build your presence, and you will be rewarded with more in the future.
FAQ
1. How to make my short films reach more people?

Create a killer social media marketing approach with trailers, posters, memes, and reels with your short film content and deliver it to the right audience base.

2. Where can we sell a short film screenplay?

There are very few options to sell your short film screenplay online, but you can release them with publications as a screenplay book.

3. Do short films make money?
Yes, short films make a lot of money on video monetization platforms like GUDSHO, create a channel and start monetizing.

4.How do we get people to see our short film? 

There are a few ways to get people to watch your short films like
1) Share them on social media platforms
2) Reach out to media house and do a press release
3) Release it in video monetization platforms like GUDSHO, Youtube
5. Who buys short films?

You can sell your short film to local film shops, short film distributors and agents, cable networks, and online streaming platforms.
Want to sell your short film and make money instantly, constantly? Don't worry about it. GUDSHO will help you!