Short filmmakers are at the forefront of their filmmaking career; for most of them, the inception and foundation of their filmmaking journey initiate with their short films. This embarks a long journey with a small footprint. But once a filmmaker completes a short film, the next step is a hidden mystery until you have film industry friends or filmmaker contacts.
Because the distribution and selling are a different ball game altogether. So, short film filmmakers dive deeper to learn how to sell your films globally.
Online is your key:
Establish your presence on social media platforms, create a website, personalize your content, and publish your filmmaking portfolio.
Target your audience since the pandemic hit social media platforms, and online approach is the go-to option for many production houses. First, submit all your film works and short films on your website, and link them to all your social media accounts. Then, share them in film-based communities.
Nowadays, online film festivals are in every corner of the web world; participate in them through communities and get notified. If you succeed, your short film will be bought and distributed in their social media channels or production houses. Websites like GUDSHO, Mubi, HULU are a great choice to release your films.
Offline Film festivals:
Though offline film festivals are a great choice to sell and distribute your short film, the chances of it getting shortlisted compared to online film festivals are lower. This is because offline film festivals' criteria and protocols are sometimes insignificant.
Give it a shot, create valuable contacts from the film industry in film festivals, and try to approach distribution houses through them. Some of the significant short film festivals are the Cannes film festival, Hong kong international film festival, Venice international film festival, and Hiroshima international animation film festival.
Connect with a guide: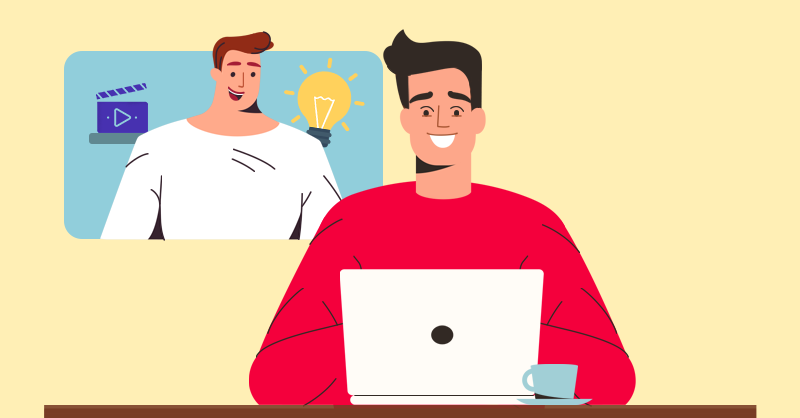 As a budding filmmaker, you must have an inspirational short filmmaker list, connect with them on social media platforms, and get guidelines on how they market and sell their films.
Reach out to distribution companies and get a road map from them, prepare a plan, and execute them; chances are higher that your short film will get its shot when you follow expert and experienced personal advice.
Video monetization platforms:
Years ago, this was not a thing, and this was kept low-key, but in our times, this is an excellent choice for many filmmakers to sell their short films.
In video monetization platforms, you can tick off all the reasons you have in your mind to market your short film.
Audience(global)-Distribution

Money all the way-Selling

Feedback-Marketing
In video monetization platforms, there is already a plethora of viewers and subscribers looking forward to good content each day. So create a channel in the top video monetization platforms and release your short film to audiences globally.
(i) Money all the way
Video monetization platforms offer a hefty amount of money for every valuable piece of content. For example, platforms like GUDSHO offer 5x revenue for streaming your content. So make use of it and release the short now.
(ii) Feedback
For every filmmaker, audience response is a boost to move to the next successful project. In video monetization platforms, you can get responses from viewers in real-time. Word of mouth positive feedback from fans can reach you to places, and if your short film gets viral, chances are higher to get a call from production houses.
Conclusion:
Marketing movies is not an easy business, but the secret is to remain persistent and keep a variety of choices open. Creating a channel on websites like GUDSHO and releasing them is an excellent choice. Trying different strategies based on the trend, market, and business is the key to exposure. If you put effort into the execution and are prepared to remain relevant with the marketing industry strategies, you can succeed in the fight to sell your short films.
FAQ
1. How to make my short films reach more people?

Create a killer social media marketing approach with trailers, posters, memes, and reels with your short film content and deliver it to the right audience base.

2. Where can we sell a short film screenplay?

There are very few options to sell your short film screenplay online, but you can release them with publications as a screenplay book.

3. Do short films make money?
Yes, short films make a lot of money on video monetization platforms like GUDSHO, create a channel and start monetizing.

4.How do we get people to see our short film? 

There are a few ways to get people to watch your short films like
1) Share them on social media platforms
2) Reach out to media house and do a press release
3) Release it in video monetization platforms like GUDSHO, Youtube
5.How do we get people to see our short film?

To get people to see your short film, promote it on social networking sites like Facebook, Twitter, and Instagram and release it on famous video-monetization websites like GUDSHO, Youtube.